The unique network of the Kulturkreis consists of approximately 450 members. They include Germany's leading enterprises, companies of all sizes and branches of industry, culturally-minded entrepreneurs, business associations, and corporate foundations.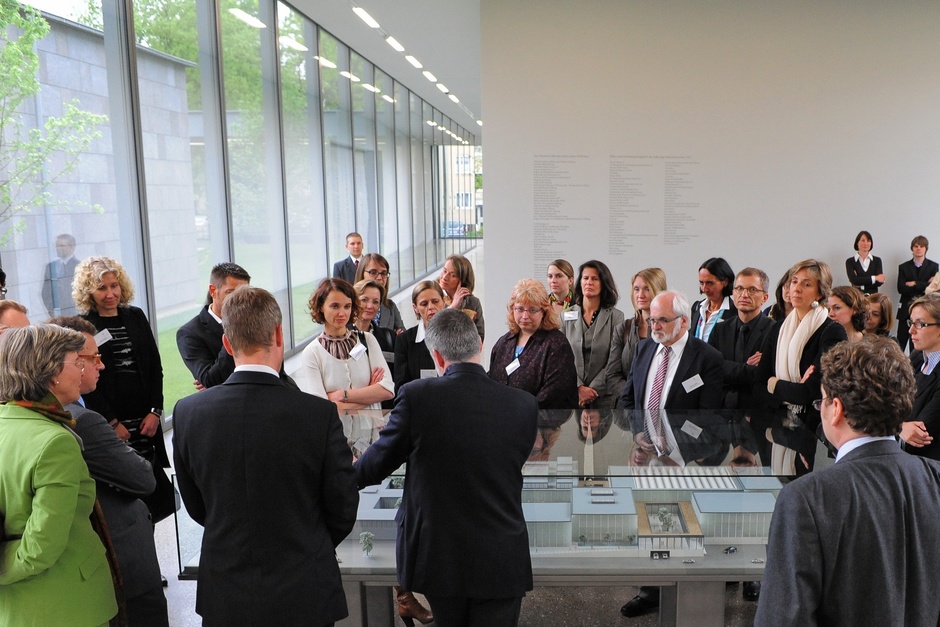 Members of the Kulturkreis der deutschen Wirtschaft demonstrate that corporations and entrepreneurs are eager to support the arts, taking on the social responsibility to preserve and actively shape a vibrant cultural life. They stand for creativity, innovation, and cultural diversity.
Membership fees and donations provide support for outstanding emerging contemporary artists. Members can also choose to participate in committees for individual funding areas. Their encounters and engagement with contemporary artists and artwork provide important impulses for their own entrepreneurial activity. All members are able to take part in exclusive Kulturkreis events. These range from exhibition openings, readings, concerts, and excursions, to the Deutscher Kulturförderpreis award gala, to the annual three-day Kulturkreis conference. At such events, members connect with prize-winning artists and high-profile guests from business, culture, and politics across Germany.
Kulturkreis members can also join working groups for Arts Sponsorship, Corporate Collecting, and Cultural Education.
The Kulturkreis is open to any company or entrepreneur that wants to embrace social responsibility through a commitment to art and culture. If you are interested in membership, please contact us at info@kulturkreis.eu !