The Kulturkreis der deutschen Wirtschaft is an independent, non-profit association. It is composed of the board of directors, member assembly, and management.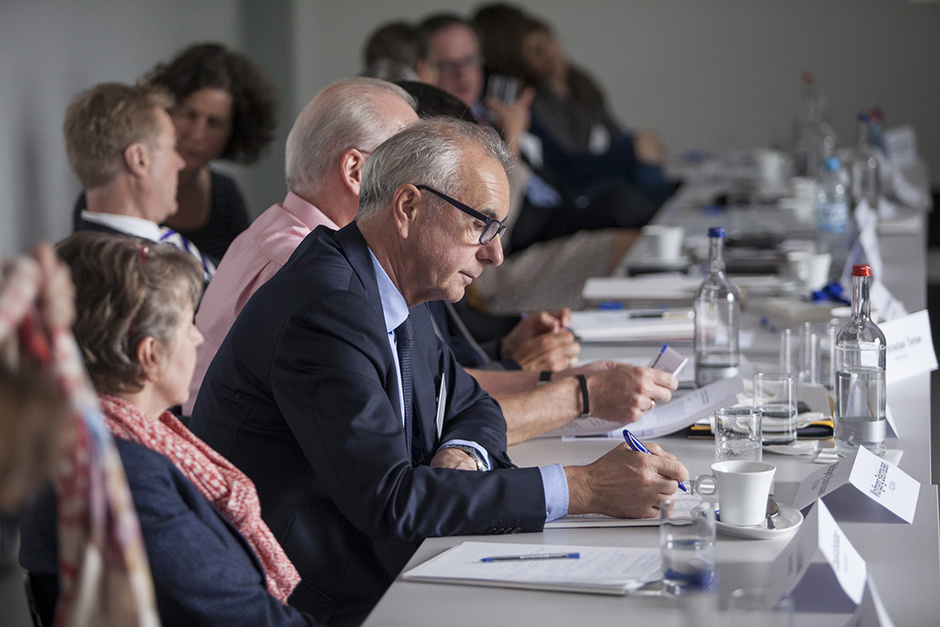 The board of directors, consisting of leading figures from major German companies, establishes the general guidelines for the activities of the Kulturkreis. The management conducts the association's artistic and financial affairs. Committees in the areas of architecture, visual arts, text and language, and music oversee funding for artists and the selection of prize recipients.
These committees are chaired by well-known business leaders and are composed of Kulturkreis members and experts. The working groups of the Kulturkreis offer services and consulting related to arts sponsorship, cultural competency training, corporate collecting, and the promotion of cultural activities abroad. They facilitate an exchange between companies about relevant issues.
The head office of the Kulturkreis, which operates nationwide, is based in the Haus der Deutschen Wirtschaft (House of German Industry) in Berlin. The association's work is financed through membership fees, donations, and project funding from sponsors. Additional support is provided by the Kulturstiftung der deutschen Wirtschaft (Arts Foundation of German Business).